Can Celtic Pass up £20 Million for Moussa Dembele?
No player has been a bigger help to Celtic's quick turnaround under manager Brendan Rodgers than French U-21 international Moussa Dembele. So much so that the rumor mill about his departure from Celtic Park has been non-stop since August.
The newest rumor circulating is an alleged £20 million swoop from Rodgers' ex-side, Liverpool. However, the devil of this rumored swoop is in the details, as the report from Glasgow Live believes the deal is for £10 million up front and the same sum in add-ons based on success and appearances.
On the surface, a £20 million deal would certainly break the Celtic and Scottish transfer record set by the move of Victor Wanyama to Southampton. But, is it a fair valuation for a player who has yet to hit his prime and could be one of the games brightest stars a year or two down the road?
Can Celtic, a club that has been smart about its money since its rescue in the 1990's, afford to pass up the easy windfall?
After all, this is a club that recorded an alleged £4 million loss for the 2014-15 season and swung from an £11 million profit the year before.
No doubt the money from Champions League group stage play helps the club keep the club's footing with some of the big name players it has.
This isn't likely to be a decision the club makes though. It will be a decision that Dembele makes. Does he believe a move to Liverpool at this stage of his career is wise?
Clearly his reason for coming to Celtic in the first place was the future that was told to him by Rodgers.
"He told me that Celtic is a good team for me. I will have game time. I obviously have to show I can stay in the team," Dembele said upon his signing.
"I think it's a good way for me to progress. It's unbelievable for me to play for a massive club like this."
Let's also not forget that Dembele turned down big money offers from the likes of North London rivals Arsenal and Tottenham Hotspur to sign with Celtic.
If I were advising him, staying at Celtic Park and fighting for Champions League football for one more season is the route I would go. His game is far from perfect, and if there is anything anyone knows about the English game, it is that people with large transfer fees are expected to be immediate impact players.
The EPL landscape is littered with plenty of players who were the "next it striker" only to see them flame out because hype didn't match reality.
Dembele certainly can be that world-class kind of player, but he hasn't been consistent enough just yet to do it on a higher level. His 17 goals in all competitions this season has raised eyebrows, but can he be able to hold up to the pressure from stronger defenders?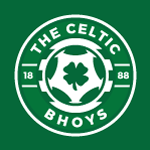 Want your voice heard? Join the The Celtic Bhoys team!
Write for us!
There have been times this season where Dembele has disapeared from matches and failed to find his magical touch. It's the little things that can be worked on at Celtic while still getting regular first team football.
That won't happen at a side like Liverpool and may be a hinderance to his career going forward. At 21 years old, there's a lot of football ahead of him.
Just think of what he could command in wages and a transfer fee once he rounds out his game?
That may be a pipe dream given the finite resources around Scottish football today, but if Celtic are serious about becoming a big club once again, keeping Dembele is a move they have to make for at least a year or two more.
Otherwise, what message is being sent to Rodgers and his staff? Recruit well, but you aren't going to have them around for but a year…it's a slippery slope that shouldn't be tested so early in Rodgers' tenure at the club.
Dembele's future is bright, but so is Celtic's and gone are the days of the Bhoys selling to any bidder willing to pay a high price…or at leas those days should be gone.