The Celtic Bhoys wants you!
Are you passionate for Celtic?
Do you have a knack for social media and want to help us spread the word on Celtic across Twitter, Facebook, and more? Well, FanSided is looking for your help!
The Celtic Bhoys are currently looking to add a paid Co-Expert to join the site. Ideally this person is well-versed in social media strategy, as well as a strong writer that can help us expand our coverage on site.
Anybody that's looking to gain experience in social media, public relations, or some other form of promoting and attracting an audience should definitely apply for this role. It's great opportunity to get your foot in the door and gain valuable experience now that can only benefit you down the road!
If you are interested in this role and you love Celtic, then we encourage you to submit a proposal through our online application portal at the following link:
Please remember to include a sample article on anything relating to Celtic. This could be a real life scenario that's in the news right now, or you could throw a spin on it and have some fun! For example, you could write a piece on why Lionel Messi would come to the Celts at some point in his career.
It doesn't have to be too long. Somewhere near 300 words is perfectly fine. Be creative and have fun writing it! This gives us an idea of your knowledge of the team, as well as the type of voice you have as a writer.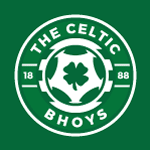 Want your voice heard? Join the The Celtic Bhoys team!
Write for us!
Also on the proposal, we also ask you to write a short goal statement on how you want to grow the social media for the site. This shouldn't be something like "I want to grow the social media", or the next Great American Novel. A tiny paragraph on some of the plans you have in mind would be perfect.
The growth of the social media is the most important part of the site at the moment. Be sure to emphasize what you can do with the social media in your proposal.
Once you you have submitted the proposal, we will review it with our editorial team to make sure that we have a good fit for the site and the role. From there, we will reach out to discuss the next steps in moving forward.
If you have any questions at all, please feel free to email Kyle Franzoni, the Senior Director of Recruiting for FanSided, at kyle.franzoni@fansided.com, and he can answer any questions about the requirements of the role and the compensation involved.
It would be a complete honor having you on the team. Apply now and show your passion for the Bhoys!